Contact
F or the best of Kerala cuisine contact the Karimpumkala Restaurant. Dishes are prepared according to order although there is no provision for supply. The famous home-made mango pickles are available over the counter.
By road stop by at Pallom. On the net stop by at : contact@karimpumkala.com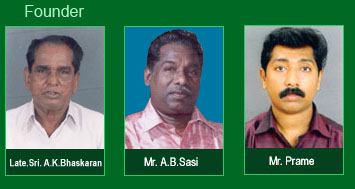 Karimpumkala Family Restaurant
Pallom,Kerala State,India,
Mob : +91 94472 87879, 94478 70879
Tel:+91 481-2434864(off),2432264(res)
Location
A n unmistakable landmark on the tourist map of Kerala. If kerala is Gods own country,Kumarakom is its paradise and the Karimpumkala Restaurant is probably where Adam And Eve dined on their day out.
View Larger Map